2002 POCI Western Regional in Ventura, CA
This was my first POCI meet and I was in awe of all the cool old Pontiacs! The black '56 is mine before restoration.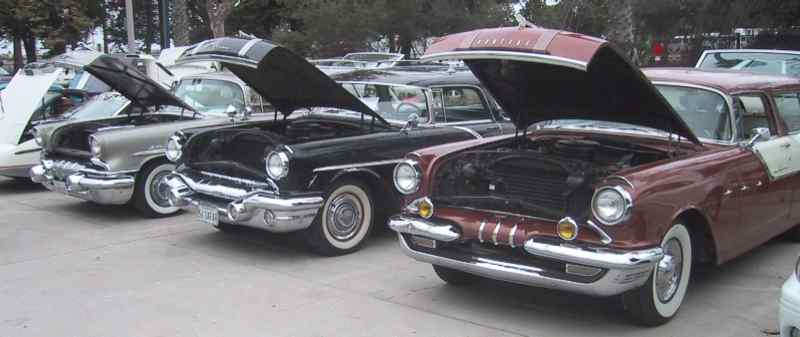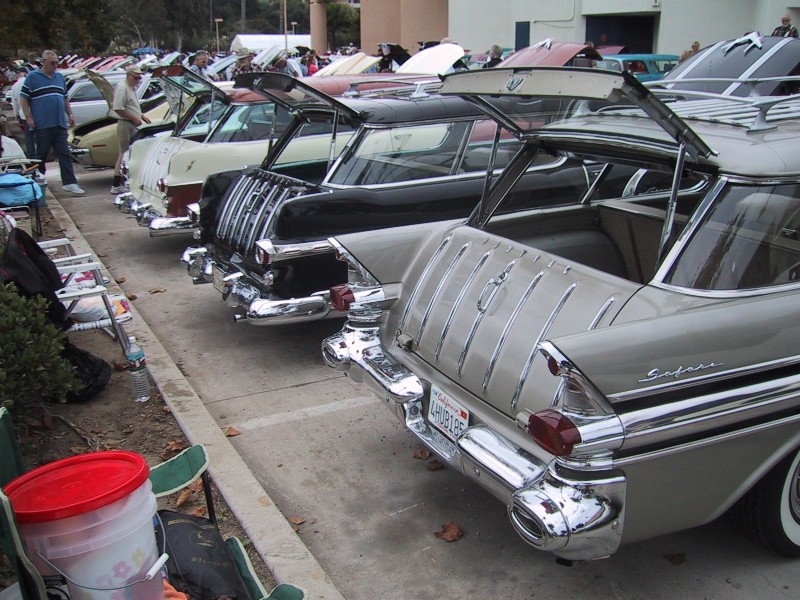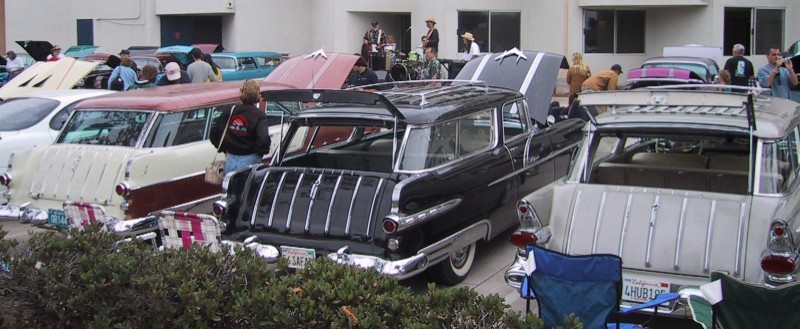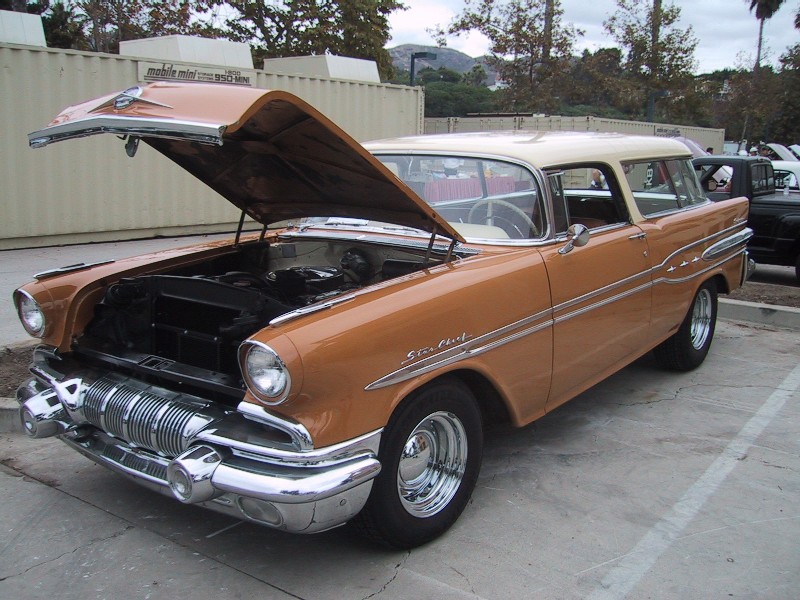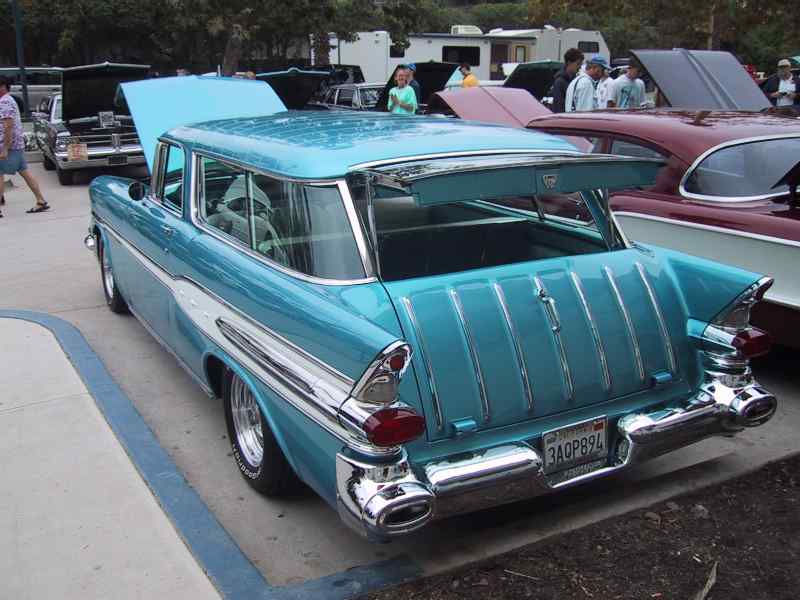 2003 Western Regional in Long Beach, CA
Click here to view the 2003 Western Regional in a new window. Eight Safaris were at the show.
2005 Western Regional in Bass Lake, CA
This meet was poorly attended -- only two Safaris. There would have been three but on the trip to Bass Lake, the ignition caught fire on Marvin Morton's '57. I was disappointed that they did not park the Safaris together as they have done in other Western Regionals. Click on a picture to see more pictures of that car.
2006 POCI National Convention, Ontario, CA