This is an original unrestored 1955 Safari, a "survivor" from Nevada. Pictures were taken at 2006 POCI National convention in Ontario, CA. Paint and interior are original and in quite good condition considering age of the car.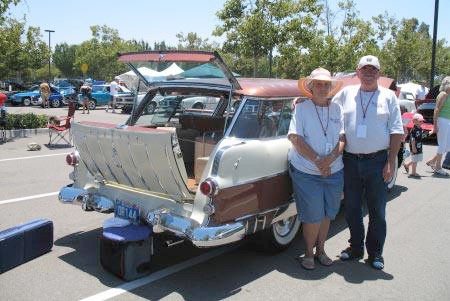 Owners Bird and Norm White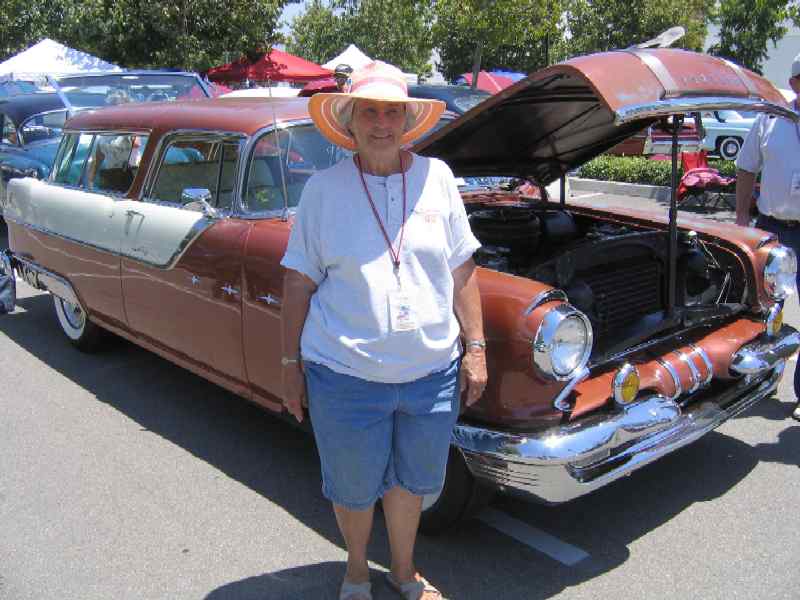 Note how bottom of B pillar is painted with straight line separating colors. This is original and "correct".

A spot is worn through the paint on the fender and front bumper is dented. Original hood springs are worn out thus a high-tech stick to keep the hood up.