1957 Pontiac Sales Brochure
Scanned by Helmut Ducati, image enhancement and web page design by Larry Gorden, April 2007
The 1957 Bonneville and the Safari Transcontinental station wagon were not released until later in the year so not show up in this early sales brochure.
The Star on the seatback of Star Chiefs was on early production models only. An Engineering Change removed them around Dec or Jan after women complained of them snagging their clothing (thanks to Woody for that info).
Click on an image for high resolution display in a new window.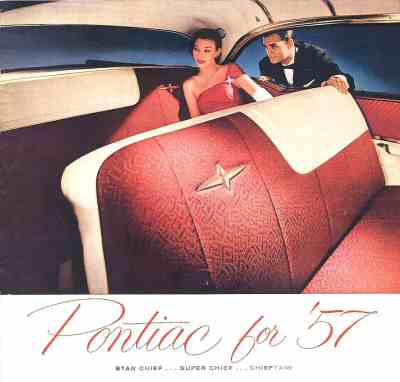 Front Cover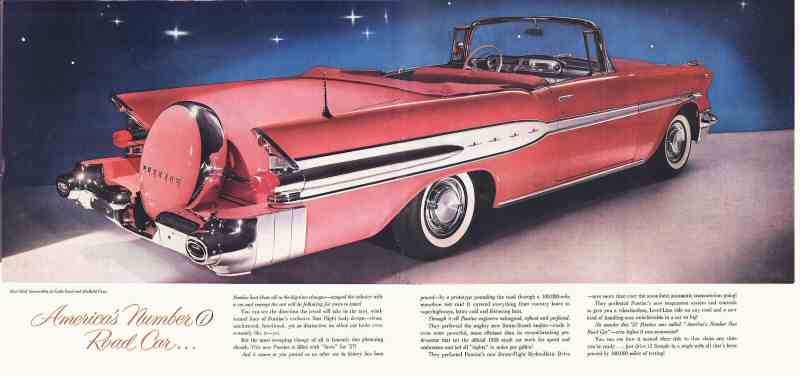 Page 1-2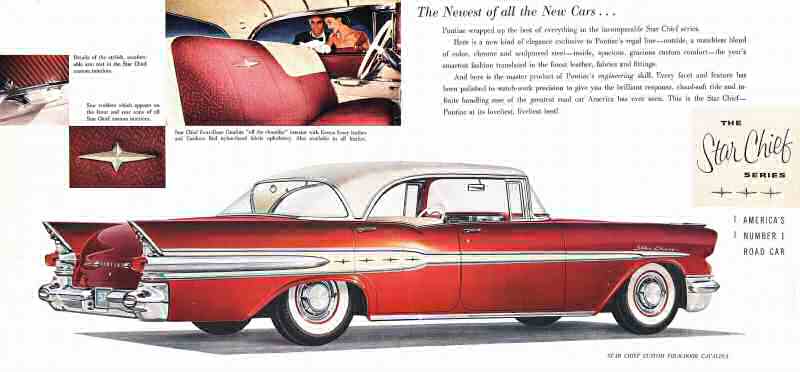 P
Page 3-4 Star Chief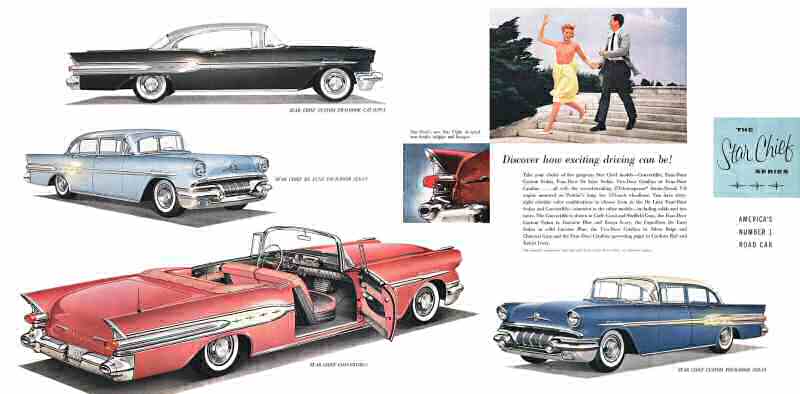 Page 5-6 Star Chief - Models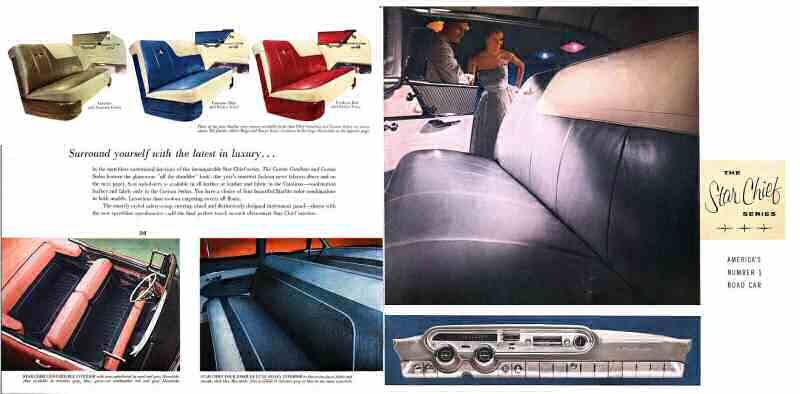 Page 7-8 Star Chief - Interior
Page 9-10 Super Chief (The Super Chief was called "Chieftain 870" in previous years)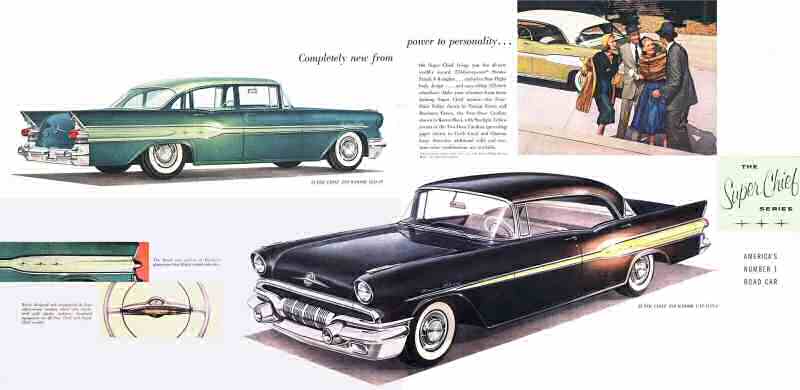 Page 11-12 Super Chief - Models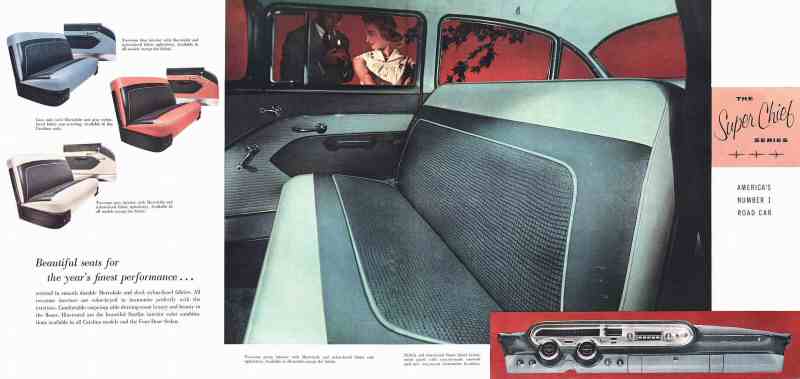 Page 13-14 Super Chief - Interior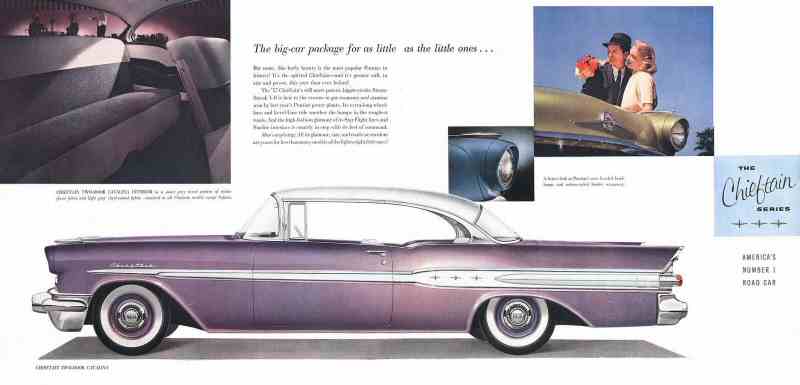 Page 15-16 Chieftain (This model was called the "Chieftain 860" in previous years)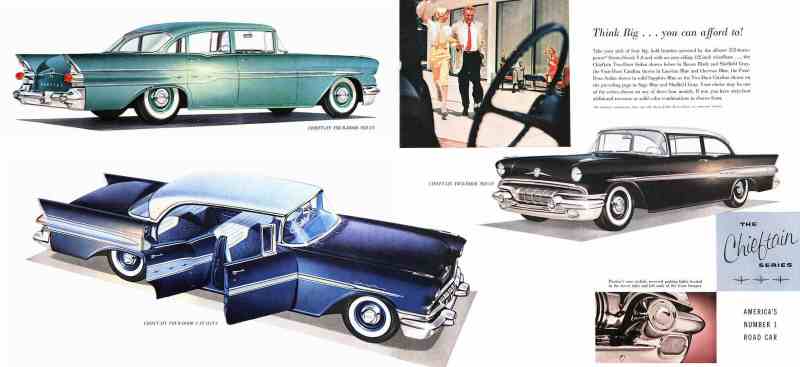 Page 17-18 Chieftain - Models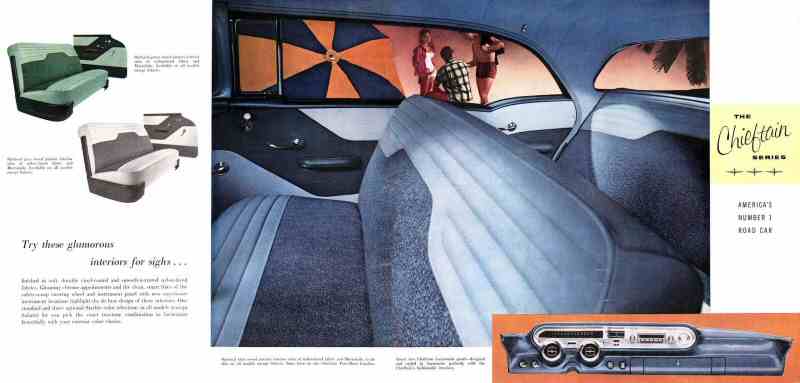 Page 19-20 Chieftain - Interior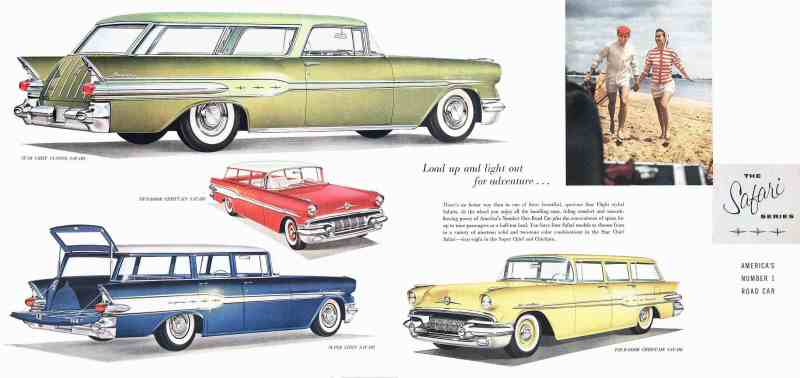 Page 21-22 Station Wagons (The Transcontinental doesn't show up because it was not introduced until mid year production)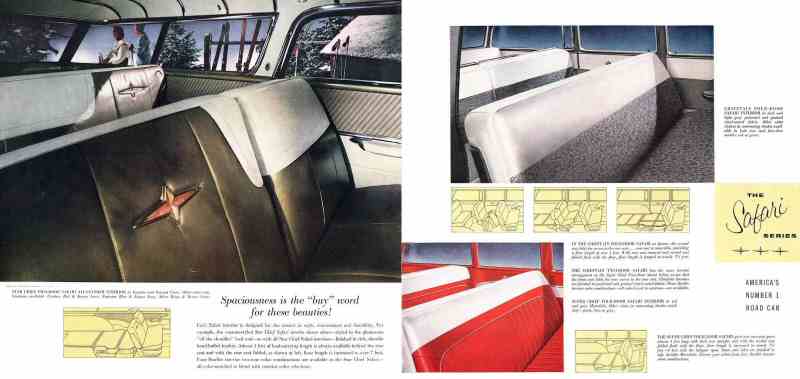 Page 23-24 Station Wagons - Interior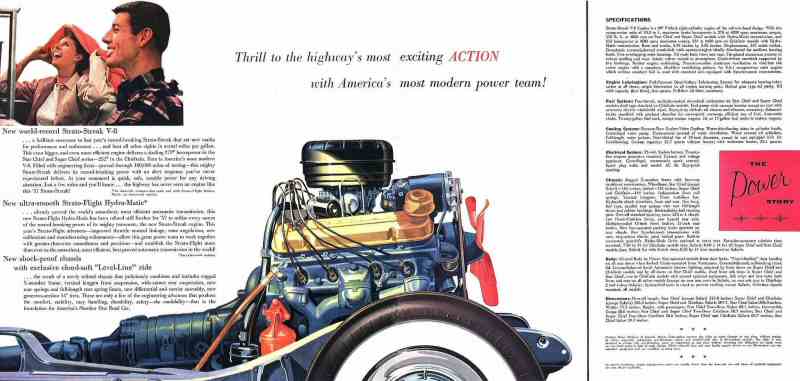 Page 25-26 Specifications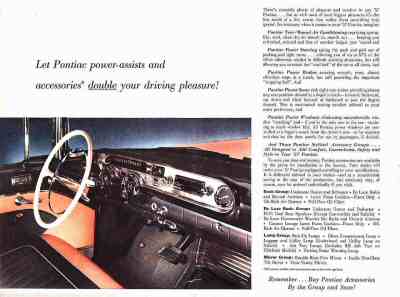 Back Cover - Options